Professional Performance, Personalized Service.
Daniel Seigel, REALTOR, is your choice for professional real estate services. I am a full-time REALTOR who consistently performs in the top 10%. I live in and specialize in selling the Mt. Lebanon market.
After working in sales at Fortune 500 companies for 20 years, I began helping people buy and sell real estate. That probably makes me a bit different than most agents out there because I have been professionally trained in sales and negotiation.
Before I ever started helping others buy and sell their homes, I invested my own money in the local real estate market. Why is that important? I know - first hand - what it is like to have an agent list your house (or multiple houses) and then watch it sit on the market and not sell. That experience taught me that if you want to sell your home quickly, you can't just put the house in the multi-list and pray that someone else sells it. I've done the research necessary to know what alternate methods of selling a home work and which ones don't. I also have a database of contacts to help you get your home ready to sell, including negotiated discounts for my clients.
When you are ready for a PROFESSIONAL, give me call. I'm certain I'll be able to help you sell your home or buy your next one.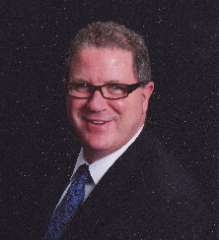 Daniel Seigel
REALTOR
Keller Williams Realty
455 Cochran Road
Pittsburgh, PA 15228
412-571-3800 x25
412-334-5704 (cell)
[email protected]